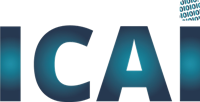 Second International Conference on Applied Informatics
7th to 9th November 2019, Madrid, Spain
Building up a Global Sustainable Information Society
Registration
At least one author of each accepted paper must register by August 11th 2019 to ensure its inclusion in the conference proceedings. Each registration will allow the publication and presentation of just one paper. Authors must pay an extra fee if they wish to publish and present more than one paper. One registration permits only the participation of one author in the conference. In addition, the registration fee includes:
Conference material
Lunch on working days of the conference
Coffee breaks
Registration Fees
Registration
Fee
Regular Author
350 EUR
Student Author
Workshop Author
250 EUR
One Additional Paper
150 EUR
Poster Author
150 EUR
Attendee
100 EUR
To register, please log in to easychair with the link https://easychair.org/conferences/?conf=icai2019, select "start registration", and "Register yourself". Finally, follow the instructions.
---
Organized by
Sponsored by
---
© ITI Research Group
2019 All rights reserved