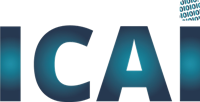 6th International Conference on Applied Informatics
26 to 28 October 2023
Universidad Ecotec
Guayaquil, Ecuador
ICAI 2023
The 6th International Conference on Applied Informatics (ICAI) aims to bring together researchers and practitioners working in different domains in the field of informatics in order to exchange their expertise and to discuss the perspectives of development and collaboration
ICAI 2023 will be held at the Universidad Ecotec located in Guayaquil, Ecuador, from 26 to 28 October 2023. It is organized by the Universidad Ecotec and the ITI Research Group that belongs to the Universidad Distrital Francisco Jose de Caldas.
ICAI 2023 is proudly sponsored by: ITI Research Group, Science Based Platforms.
ICAI has been previously held in:
2022: Arequipa, Peru
2021: Buenos Aires, Argentina
2020: Ota, Nigeria
2019: Madrid, Spain
2018: Bogota, Colombia
Important Dates
Paper Submission:
Paper Notification:
Camera Ready:
Authors Registration:
Submission
To submit or upload a paper please go to
EquinOCS
.
The first anonymous version must be submitted in PDF
.
Proceedings
ICAI 2023 proceedings will be published with
Springer
in their
CCIS series
.
The proceedings of all ICAI editios have been published with Springer CCIS series
---
Organized by
Sponsored by
---
© ITI Research Group
2018 - 2023 All rights reserved